Dear genealogist,

This month, we explain to you how to share your genealogy with other devices on local network. With the sharing function, you will always carry your genealogy with you on all your devices, wherever you go. Let's start!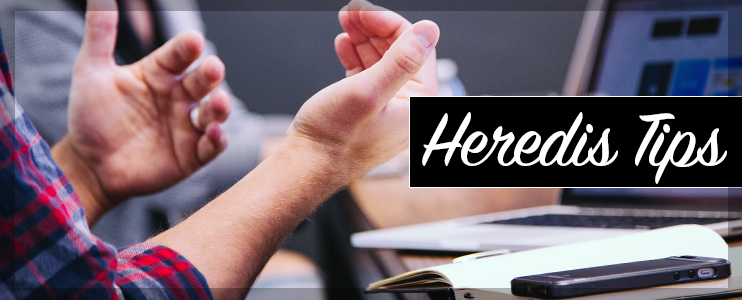 Heredis Tips
Sharing your genealogy with other devices on local network

From your computer, click on the Share

button to link your family tree with a remote device connected to your WIFI or Ethernet network. Heredis can distinguish which version is the most recent and will let you know to do a recovery on one or the other of your connected devices.
You changed a date and added two pictures on your phone? Heredis will ask you if you want to recover those modifications the next time you open this shared genealogy, from your computer.

How to share your file from a computer (Mac or Windows) via WiFi network?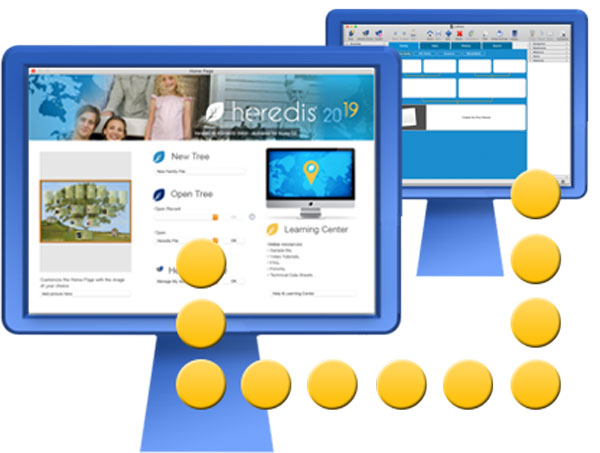 - Select the menu File > Share on the local network. Heredis displays the list of devices connected to your local network and running a compatible version of Heredis.

- Select a device available in the list and click on the Share button to link the genealogy with the selected device. The remote unit then receives a sharing request.

- On the remote device, accept the sharing request. For the first sharing, Heredis copies all the data of the open genealogy file as well as the media. Your genealogy is now linked to two devices, the computer from which you initiated the sharing request and the selected remote device.

Make changes and save new data from a Windows, a Mac, an iOS or an Android device.