Dear genealogist,

This month, we explain to you how to manage a location tree. With Heredis location tree function, highlight the origin of your ancestors by towns, counties, states and countries. Create beautiful tree charts to offer to your family members. Let's start!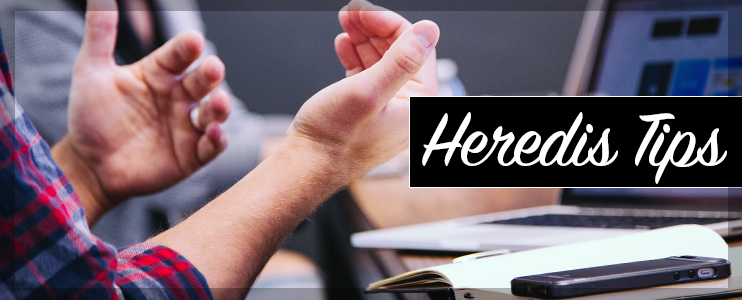 Heredis Tips
Location Tree

Under the Ancestors dynamic view, Heredis will automatically color code the banner of each box in the family tree, based on the displayed person's birth place. Heredis will also let you see the criteria on which the color coding is based, that is either the persons' City, County, State/Region, or Country of birth.

How to display the Location Tree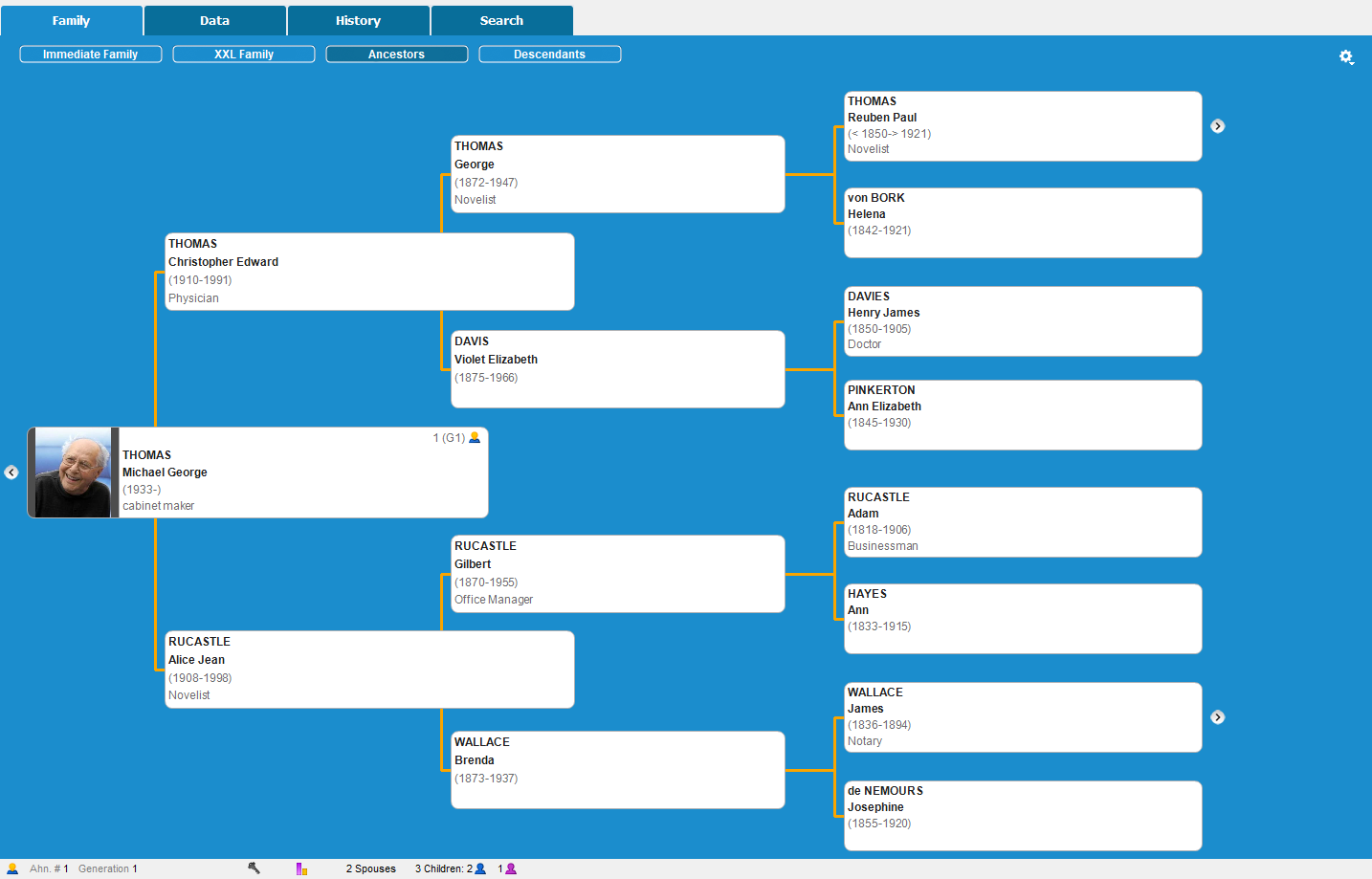 - Click on the Family tab > Ancestors, then on the indented wheel

.
- You can now select Location Tree. Heredis is defaulted to color code each banner based on each person's City of birth but you can, if you wish to, switch to another option such as County, State/Region, or Country of birth by clicking on the indented wheel

in the upper right corner of the screen and selecting > Location Tree.