Dear genealogist,

Have you ever dreamt of having a huge Family Tree? This month, we explain to you how to manage your XXL Family tree. With the XXL Family Tree, create a huge tree for your genealogy reunion. Export it or print it, it will show you uncles/aunts, cousins, half-brothers/sisters...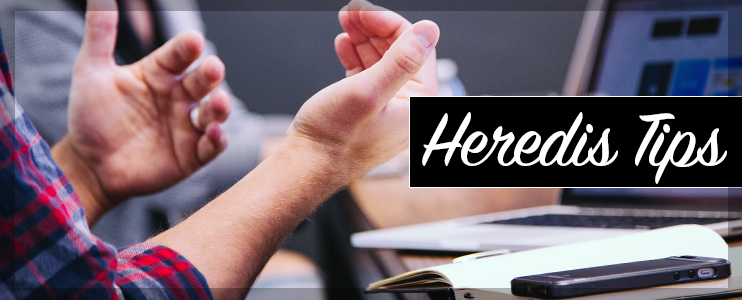 Heredis Tips
XXL Family

Not only can you visualize the primary person's family - parents, grandparents, great-grandparents, spouses, children - but also all the relatives that might have been around him/her: you'll get to display a true XXL view!

Persons displayed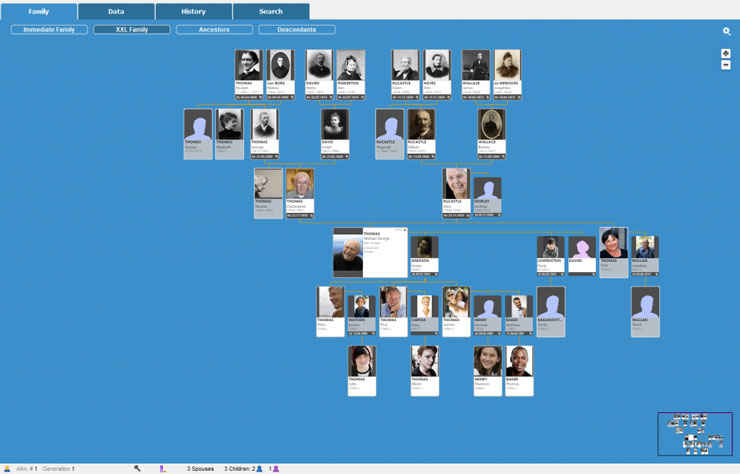 Around the primary person, you will see, generation by generation:

In ascendance:
his/her great-grandparents
his/her grandparents, their brothers and sisters (great-uncles and aunts of the primary person), their other spouses
his/her parents, their brothers and sisters (uncles and aunts of the primary person), their other spouses (father-in-law, mother-in-law of the primary person)

Note: sometimes the siblings will not be displayed chronologically, unlike in other parts of the tree, because a parent's sibling(s) cannot be inserted between the two parents - otherwise the tree chart would not be legible.


In descendance:
his/her children, children from another union, his/her nephews and nieces
his/her grandchildren, those of his/her brothers and sisters, half-brothers and half-sisters and cousins, from the 2019 version his/her great grand children

Note: You can also display the descendants of other spouses, grandparents and great-grandparents.

Concerning generation of the primary person:
his/her spouses, brothers and sisters, half-brothers and half-sisters, stepbrothers and stepsisters, and cousins
All persons are always displayed clearly distinguishing their affiliation or not to the main line. The primary person has a bigger box, centered on your screen. Background colors of the boxes change according to the affiliation or not of the person to the main line of the primary person.

You can fold the left or right panels to gain more space and reveal the XXL Family.
If one of the ancestors of the primary person had multiple spouses, his/her box and his/her spouses's are marked with a colored banner.

The revealed tree includes persons you do not want to see appear? Click on the indented wheel

button to hide some persons: the great-grandparents, relatives, children unrelated to the primary person's bloodline, the descendants of cousins or grandchildren.