Since 2012, Heredis has chosen to offer its users a free mobile application on iOS (and then on Android). More than 35,000 of you are using these apps on a daily basis and we thank you for that.

However, these applications require a heavy maintenance and a lot of extra work to update them so that they keep working with each new version of Heredis but also so that they remain compatible with your phones and tablets' latest operating systems.
This is why, from September onwards, we will have to charge you for our next mobile applications.

If you have an older version already installed or if you want to download this older version, it will remain completely free. But you will need to pay for our next application, which will be compatible with the new version of Heredis. And it will be so with each new version in the future.

The new Heredis apps will be available on the Apple and Android stores for $9.99 (tax incl.). Which means that for each new version, Mac or Windows, the user of this version will also have to purchase the corresponding mobile application.

We invite you to visit our website right now and to download the mobile applications so you can keep your genealogy at hand everywhere you go!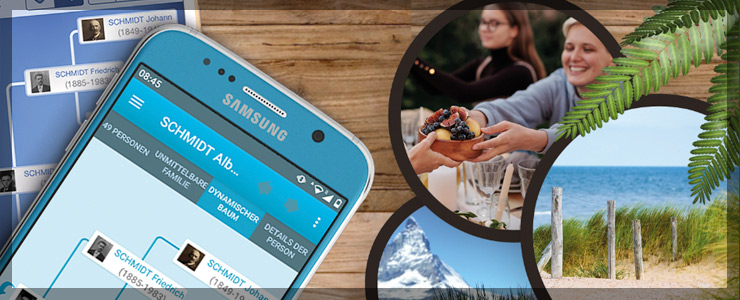 Starting this September, the next version of Heredis for mobile devices will no longer be free